Hip Hip Hooray it's Hop Day! Blog Hopping that is! This weeks topic is FOOD! We have had so many wonderful experiences with food at Disneyland I had a really hard time deciding what I was going to share. I finally decided to share some of our Character Dining pictures! I love Character dining because it makes visiting with the characters so easy! You aren't searching for them all day long or waiting in lines, they come right to your table it's wonderful! Our first experience was the Minnie and Friends Breakfast. It seems to have the most characters and it offers early entry into the park! My son was two and had a blast! (He didn't eat much but Daddy made up for that.)
We also have been able to visit with Characters at Goofy's Kitchen! Goofy's Kitchen is located at the Hotel. I loved this breakfast as well but my favorite is still Minnie and Friends. (My son was three here.)
Disneyland offers other dining experiences as well! You have to make reservations for these and also Character Dining so call in advance. Here is the phone number, 
714-781-DINE (3463).
You can also read my previous post on the coffee at Disneyland
here
.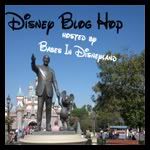 Don't forget to hop on over to Babes in Disneyland and check out all the other great Disney Blogs!