Well it's Thursday again and that means blog hop day! Whoo Hoo, I don't know about you but Thursdays are becoming one of my favorite days. This week the topic for the blog hop is Babies. I have decided to share a little secret about the Jungle Cruise ride which was one of my sons favorite rides when he was a toddler. Also don't forget to head on over to Babes in Disneyland and check out all of the other blogs!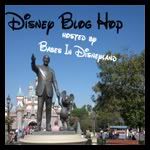 The Jungle Cruise was and still is one of my son's favorite rides. He loves animals! In fact as I am writing this he is looking over my shoulder telling me his favorite animals on the ride are the alligators and lions. My fun fact for this ride is that as you are exiting the ride stop and ask a cast member for a free map. Most cast members know about the maps and will get you a fun map of the ride. Its a great souvenir.
One last thing, has anyone been able to use one of my fun facts at Disneyland? I would love to hear about it and have you share on my blog. Let me know!