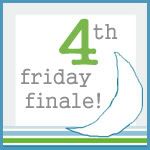 On our recent trip to Disneyland we were lucky enough to ride the Lilly Belle train car. For those of you who don't know the Lilly Belle is the Disneyland Railroads Presidential Car. Walt Disney originally had it brought to the park for his wife Lillian. We were told by our guide that Lillian was very quite and keep to herself so she enjoyed riding the car when she visited the park.
The original carpet from Walt's office is still in the car and of course even in the beginning there were hidden Mickey's.
The first non family member to ride on the Lilly Belle was the emperor of Japan. He later sent this silk robe to the Disney family to thank them.
The car is beautifully lined with mahogany wood and the furniture was bought from the Queen Mary.
and now for the most important part of this post! How can you ride on the Lilly Belle? When the park opens head straight to the Main Street train station and ask one of the train conductors if the Lilly Belle is running for the day. If they say yes ask for reservations to ride. They only allow guests on twice a day and space is limited so you'll need to go first thing. It is also a full circle trip so expect to enjoy a full trip around Disneyland. We had so much fun! If you get reservations and are able to ride I would love to hear about your trip around the park!